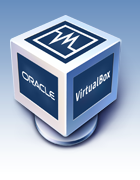 Virtual box can be installed directly from the repositories.
sudo apt-get install virtualbox-4.1virtualbox-guest-dkms virtualbox-guest-utils virtualbox-guest-x11
Check that you running the latest versions first.
Click on Help --> Check for updates.
Next install the VirtualBox Extension Pack
Simply follow
the link
and double click.
VirtualBox 4.2.12 Oracle VM VirtualBox Extension Pack
All supported platforms
Next step is to add the vbox user.
You don't have this? Bummer?
sudo apt-get install gnome-system-tools
Restart Mint 15
Unfortunately this needs a restart of Linux to take affect. If this was Windoze the you will see a screen saying installing 1 of 5000 updates...Please do not power off!
With Linux a restart is quick and painless.
Looking good so far!
The Windows default dong has just sounded!
And the only reason I need to have Windoze?
Ni Hao!